Home
About Us
Contact Us
2021 Charlotte Outdoor kitchens hardscape contractors FREE Quote ➨ Charlotte NC hardscaping: patios, pavers, Charlotte outdoor fireplaces
Charlotte Outdoor kitchens hardscape contractor FREE Quote ➨ Charlotte NC hardscaping: patios, pavers, Charlotte outdoor fireplaces Charlotte NC Backyard Retreats specialize in Covered Patios (attached or free-standing patio covers), Roof Additions, Screened Porches, Pool Houses, Carports, Arbors, Outdoor Kitchens, Charlotte NC Fireplaces, Fire Pits, Flagstone patios, Paver patios, Decks.
Charlotte patio covers, screened patios, patio builder, patio additions Charlotte area outdoor kitchen builder, roof additions Charlotte, covered backyard patios, patio additions Charlotte, pavers and patios, outdoor construction, Charlotte patios, patios Charlotte, contractor patios, tongue and grove covered patios, Charlotte, Patio Covers, Patio Structures, Porches, Pavers, Pavestone, Driveways, Roof Additions, Arbors, Pergolas, Decks, Outdoor Kitchens, Outdoor Living Rooms, Pool Remodels, Flagstone, Verandas, Design and construction of quality outdoor living areas including pavers, Pavestone, patios, patio covers, porch roofs, decks.
Charlotte Outdoor kitchens hardscape contractors
~Your Needs~
This double unit can also be used with a griddle; great for sausage and eggs or pancakes. Trim accents compliment the "Hottest Grill In America" A circular table top can provide ample seating and enhance your grilling area. Cultured stone, granite, marble and glass; all blended together, can add alot of texture and character to an area. The patio fireplace makes the outdoors more livable. between indoor/outdoor spaces , People can incorporate an outdoor fireplace into the renovation. A wood-burning stone fireplace under a gazebo on the lanai. expect it to be a romantic spot, for party guests, They can warm themselves while enjoying the waterfront view. When you have Thanksgiving or just have people over at the holidays and they want to go outside and have a cigar or have a drink, This island has a beautiful Fire Magic grill and side burner; and it rolls anywhere that you want it to go. If you have a Jenair grill; we can help! If your grill is a Members Mark; we can help! Almost any size sink can be used; but this 14 inch, extra deep, is the most popular. A side burner allows you cook the whole meal outside.
~New Outdoor Entertainment Space~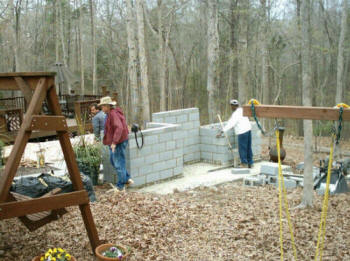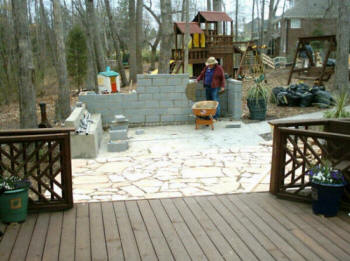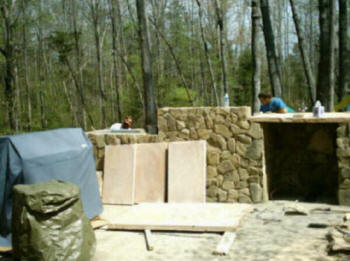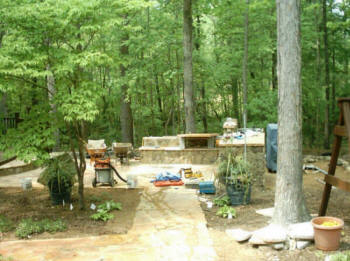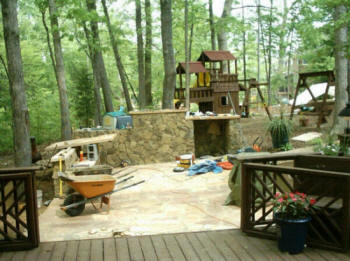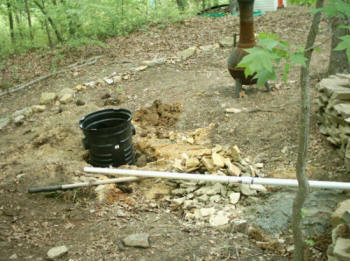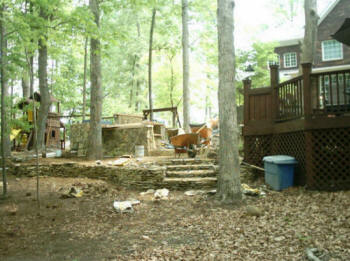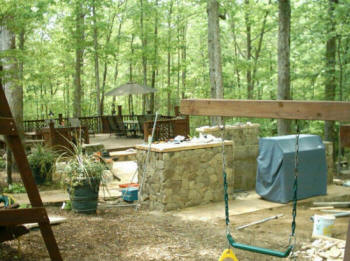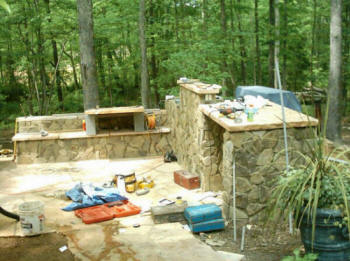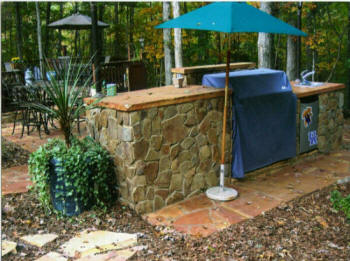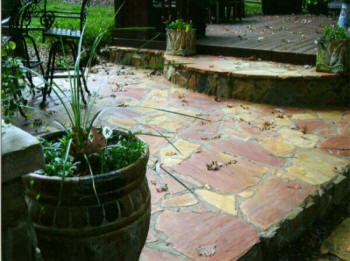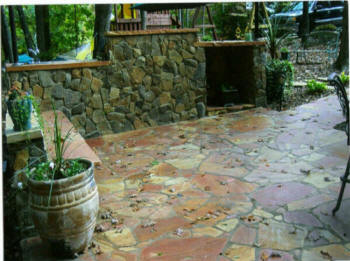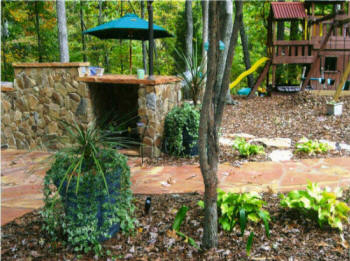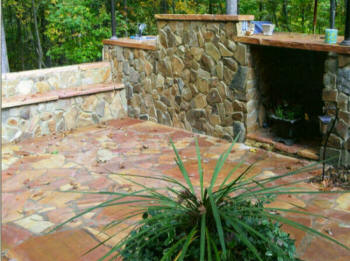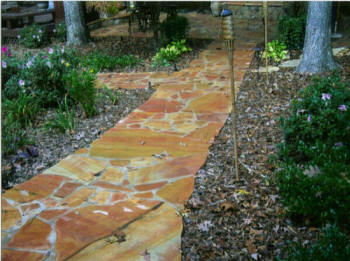 Gallery OUTDOOR 1 OUTDOOR 2 OUTDOOR 3
"Q. How do you offer so many Services?
A. We are a Company of Contractors-Tradesmen & Designers,"
Home About us Master Plans Career's Design/Build Terms of Use Contact us Feed Back Links Links

Providing Services:
Charlotte Outdoor kitchens hardscape contractors FREE Quote ➨ Charlotte NC hardscaping