"Q. How do you offer so many Services?
A. We are a Company of Contractors-Tradesmen & Designers,"
~Finish your Basement~
Finish your Huntersville NC Basement - Increase Value of Your Huntersville NC Home Do you have an unfinished basement you are seriously thinking of finishing? We can do that for you! Finishing your Huntersville NC basement is an excellent way to dramatically expand your living space as well as increase the value of your home! Remodeling a basement is one of the best values around. It is often more economical than adding another room or floor onto your existing home. Realtor surveys repeatedly show that finished basements rank just behind kitchen renovations and bathroom renovations in recompensing homeowners. The average return on investment of a Huntersville NC basement remodel is 82.3%. This figure is based on professionally finished basements.
~Additional space~
Have you ever dreamt about owning your own home theater with the widescreen hi-def plasma television, comfy leather chairs, and built-in popcorn machine? Or would you love an area where the kids can run and play without disrupting the upstairs living area? Believe me, you're not alone. How about adding an extra bedroom, an office, a bathroom, a recreation room, an exercise area, a bar area, or a pool table? Moving the family room, home office, or children's playroom to the basement allows for additional space in the main living area of your home. Our Huntersville NC Basement designers will work with you to design whatever you envision for your basement area. Fun and Functional Cedar Closet Game Room Nursery Play room.
~Basement Before~
~Basement After~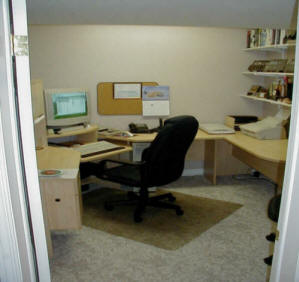 BASEMENT GALLERY
BASEMENT 1 BASEMENT 2 BASEMENT 5
When you are planning on a basement remodeling project, one of the most critical things that you would have to consider is the flooring for your basement. You would want to make your basement as inviting and cozy as possible so the hard, cold cement floors of the basement are obviously not the right choice.
If you are planning to hire a contractor, it is necessary to ensure that they are certified, qualified and reliable.
Before you start the basement remodeling project, you would have to get an energy audit conducted to identify any electrical problems in the area so that there are no problems later on.
You would have to check the local building codes to know the size of the windows and emergency exits to meet the requirements.
Huntersville NC Basement Remodel Contractors FREE Quote ➨ Finish Huntersville NC Basement Renovation