Home
About Us
Contact Us
2021 Spartanburg Greenville SC Pool Renovation, Stone Walls, Install Pavers Around Pools, Flagstone FREE Quote ➨ Pool Landscaping Company in Spartanburg Greenville SC Pool Tile Coping Install, Spartanburg Greenville SC Pool Water Features Build/Install
Spartanburg Greenville SC Pool Renovation Contractors Spartanburg Greenville SC Pool Landscaping Company Install Flagstone Pavers Patio Pool Spartanburg Greenville SC Pool Repair Tile Coping Replace
Spartanburg Greenville SC Pool Builders Installers Contractors
~Pool's ~
~Personal Considerations for Greenville Spartanburg SC In ground Pools~
Define what you want to use your garden or patio space for. Your space, furniture and design will be affected by whether you use it for reading, relaxing, playing or entertaining. If relaxation is your goal, consider soft flower colors and perhaps a hammock. If entertaining is your purpose, consider a built-in fireplace or fully equipped barbecue plus a large patio and a spacious lawn to better accommodate guests.
~Environmental Considerations in Pool Landscaping~
Personal taste is absolutely important and yard art will define a theme and tone around your Greenville Spartanburg SC pool. If you love the sounds of nature, consider wind chimes, bird baths or feeders. Ponds and fountains are also great for relaxing and soothing noise.
Your pool landscaping design will depend on whether your backyard has any physical or architectural limitations. These include hills, irrigation or telephone poles. For slopes or hills, retaining walls or a raised deck may need to be part of the design.
Greenville Spartanburg SC Pool Remodeling/Landscaping- Pool remodeling is a great way to improve your old Greenville Spartanburg SC swimming pool. Whether you have a Greenville Spartanburg SC pool remodel or a quick pool resurfacing project, We also build pool houses, gazebos, palapas, thatch covered structures, outdoor kitchens, flagstone decking, and just about anything in the backyard. We also do custom pool remodeling, both residential and commercial.
~Pool~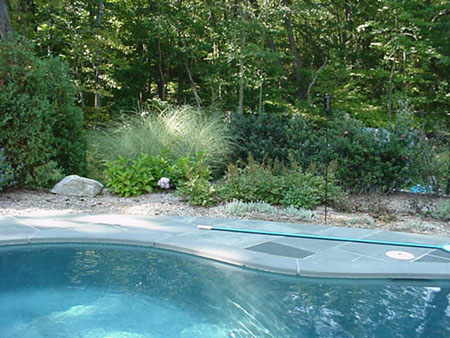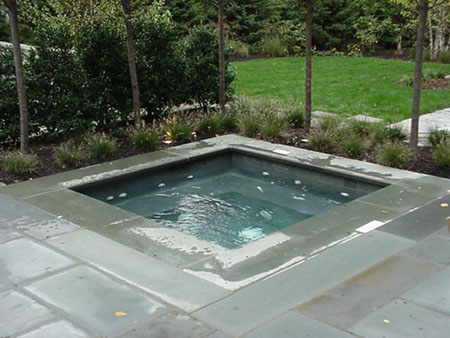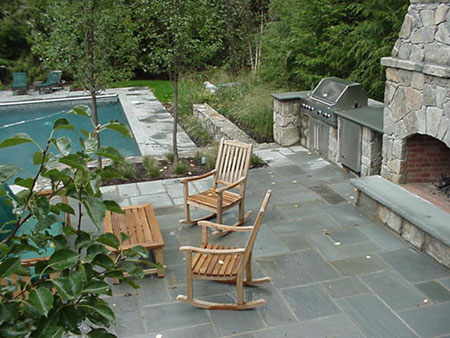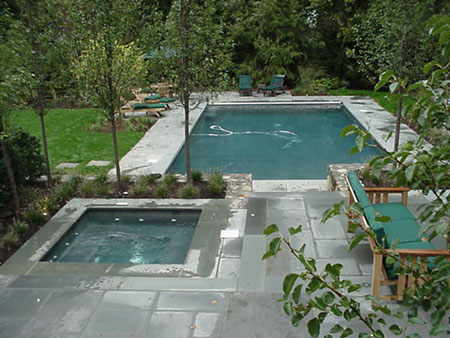 Gallery Pools 1 Pools 2 Pools 3 Pools 4
Gallery POOL HOUSE and MORE1 POOL HOUSE and MORE2

POOL HOUSE and MORE3 POOL HOUSE and MORE4
"Q. How do you offer so many Services?
A. We are a Company of Contractors-Tradesmen & Designers,"
Home About us Master Plans Career's Design/Build Terms of Use Contact us Feed Back Links Links

Providing Services: Apalache SC Arcadia SC Arcadia Heights SC Arkwright SC Ben Avon SC Boiling Springs SC Calico SC Calvert SC Camp Croft SC Campobello SC Campton SC Canaan SC Cannons Camp Ground SC Carlisle SC Cashville SC Central Pacolet SC Cherokee Springs SC Chesnee SC Clevedale SC Clifton SC Clifton Station SC Converse SC Converse Heights SC Cooley Springs SC Cowpens SC Crescent SC Cross Anchor SC Cunningham SC Dillard Crossroads SC Dodd Hill SC Drayton SC Duncan SC Dutchman SC East Spartanburg SC Enola SC Enoree SC Fairforest SC Fairmont SC Fairmont Mills SC Fairview Heights SC Fingerville SC Foster Mill SC Glendale SC Glenn Springs SC Golightly SC Gramling SC Green Pond SC Hadden Crossroads SC Hadden Heights SC Harveytown SC Hayne Station SC Hillcrest SC Hilltop SC Hobbyville SC Holly Springs SC Ingleside SC Inman SC Inman Mills SC Jackson Mill SC Johnson City SC Kilgore SC Landrum SC Lawson SC Little Africa SC Little Vista Heights SC Lone Oak SC Lyman SC Maryville SC Mascot SC Mayo SC Mayo Mills SC Moore SC Mountain View SC New Prospect SC North Pacolet SC Pacolet SC Pacolet Mills SC Pacolet Park SC Park Hills SC Pauline SC Pelham SC Poplar Springs SC Reidville SC Roebuck SC Saxon SC Sigsbee SC Snoddy SC Southern Shops SC Spartanburg SC Startex SC Stone Station SC Switzer SC Tyger SC Una SC Valley Falls SC Victor Mills SC Wadsworth SC Walnut Grove SC Washington Heights SC Wellford SC West View SC White Stone SC Whitney SC Whitney Heights SC Woodburn Hills SC Woodruff SC Zion Hill SC