"Q. How do you offer so many Services?
A. We are a Company of Contractors-Tradesmen & Designers,"
~Garages in All Sizes~
Using these five designs as a base, we can develop customized garage plans to please every customer! Whether you need a basic Concord NC one-car garage, a garage for three or more cars with storage and accessories, or something in between, Designer Properties Garages can customize your garage to meet your needs. For a custom garage job, you can select from a variety of sizes.
One car —the basic garage, with optional service door and windows and limited storage space.
Two cars —the overhead door located for easy access, with standard service door and optional windows and basic storage space.
Two and one-half cars —one of our most popular sizes, with standard service door and windows and ample storage space for bikes, lawn mowers, yard tools, and work benches.
Three or more cars — the best option for the owner who has multiple cars, boats, or other vehicles, additional storage needs, and room for a workshop. Garages That Look as Good as Your House.
Designer Properties uses materials that make your garage match your house, in color and style. Siding options for your garage include architectural shingles cedar siding vinyl siding vinyl fish scales brick 3-tab shingles We specialize in building 1 car, 2 car and 3 car attached, semi-detached, and detached garages that are custom built to compliment and increase the value of your home and real estate investments Providing Services Garage Builders Contractors.
~New Custom Garage Below~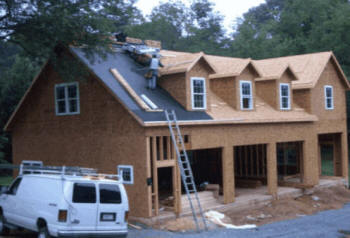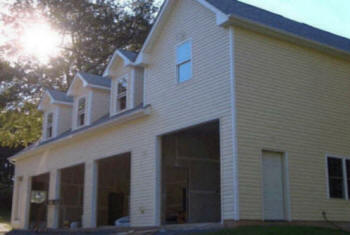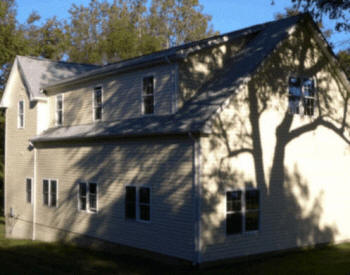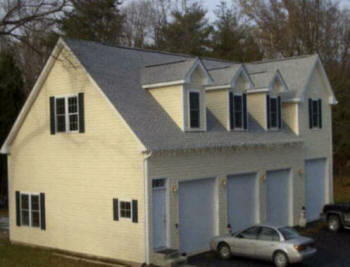 ~New Custom Carport~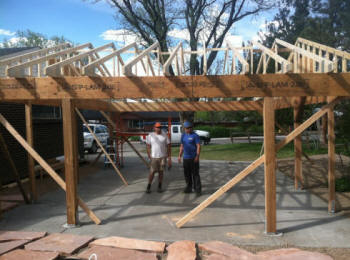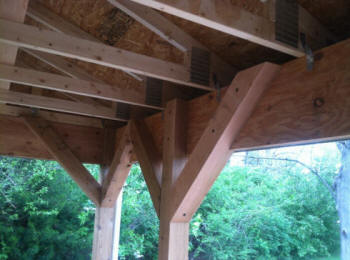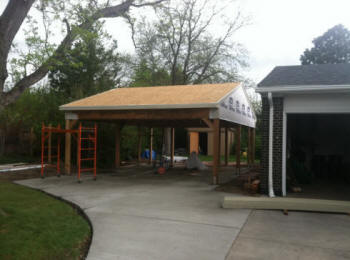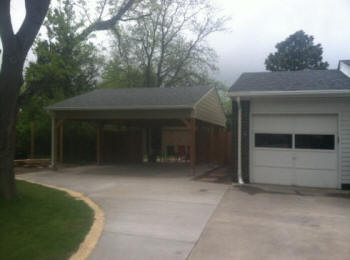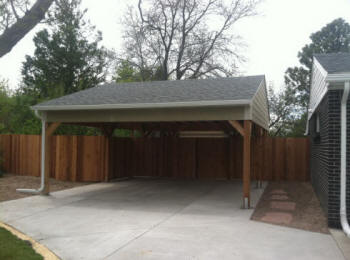 GARAGE GALLERY
GARAGES 1 GARAGES 2 GARAGES 5
Providing Services: Barriers Mill NC Cabarrus NC Cannon Crossroads NC Centerview NC Cold Springs NC Cold Water NC Concord NC Cooks Crossing NC Cox Mill NC Fisher Town NC Flows Store NC Georgeville NC Glass NC Harrisburg NC Heilmans Mill NC Jackson Park NC Kannapolis NC Midland NC Mount Mitchell NC Mount Pleasant NC New Gilead NC North Concord NC Pharrs Mill NC Pioneer Mills NC Poplar Tent NC Rimer NC Roberta Mill NC Rocky River NC Royal Oaks NC Shady Brook NC Watts Crossroads NC West Brook NC West Concord NC Wil-Mar Park NC 28025 28026 28027 28075 28081 28082 28083 28107 28124 28124.
Once you've decided on a Garage Conversion Contractor , make sure you get a contract. It might seem like an unimportant issue but if your door isn't installed properly you need to be sure you can get the problem repaired. A warranty from the Garage Remodel Contractors manufacturers should also be included. If there's a problem caused by the manufacturing the makers of the door will be responsible for replacing the door. Make certain that your contract states that any repairs or replacements for a specific length of time after installation will not be at your expense.
Concord NC Garage Builders FREE Quote ➨ Concord NC Custom Garages Contractors