Home
About Us
Contact Us
2021 Charlotte Outdoor Fireplace Builders Call ☎ Today FREE Quote Charlotte Natural Stone Fireplaces and Patios increases your options for entertaining. Charlotte Outdoor Fireplace are always a nice addition to your outdoor living Charlotte Outdoor Fireplaces Contractors Build Charlotte Outdoor Living Spaces Brick Paver Stone Patio Charlotte
Install/Build Charlotte (NC)»» Outdoor Kitchens & Fireplaces Builder & Patios Charlotte (NC)»» Flagstone Paver Patio Charlotte NC Outdoor Fireplaces
~OUTSIDE FIREPLACES WOOD GAS~
We build and design creative Backyard Retreats outdoor spaces outdoor stone brick patio fireplaces. Installing a Charlotte outdoor fireplace in your backyard can be one of the best moves to take as part of your preparation for the coming of the winter months. There's nothing more pleasing than sitting in the garden on one starry night with the comforting heat of an outdoor fireplace. Not only that. The fireplace you've installed outside can also make your time with friends more memorable as all of you may enjoy around it while sharing some good news to each other. Isn't it great? Well, yes, it is.
Outdoor fireplaces have become a must for new homes, Outdoor fireplaces have been popular on the West Coast for several years, and have become in vogue in Charlotte in recent month's something we're going to see as obligatory in a high-end home, Just as a Jacuzzi is to a master bath, we'll see this as part of an outdoor living space. Some burns gas or wood and is framed with elaborate cast-stone to fit with the homes style. Some winters are cool enough to require a bit of warmth, but not so cold that you don't want to go outside. The patio fireplace makes the outdoors more livable. between indoor/outdoor spaces , People can incorporate an outdoor fireplace into the renovation.
A wood-burning stone fireplace under a gazebo on the lanai. expect it to be a romantic spot, for party guests, They can warm themselves while enjoying the waterfront view. When you have Thanksgiving or just have people over at the holidays and they want to go outside and have a cigar or have a drink, people don't want to freeze their butts off, A custom-built patio fireplace can be pricy. A prefabricated unit costs around $2,000, and "the sky's the limit" on the cost of the mantel, material and design. A fireplace built from scratch starts at about $8,000
~Outdoor Fireplace and Patio Space~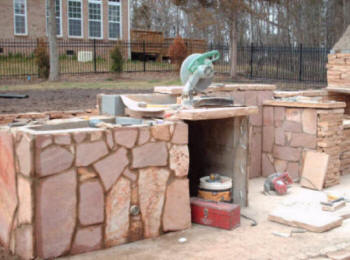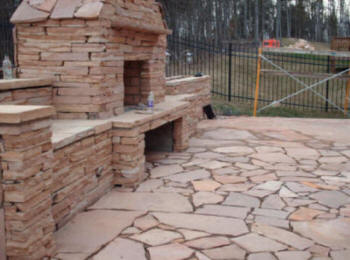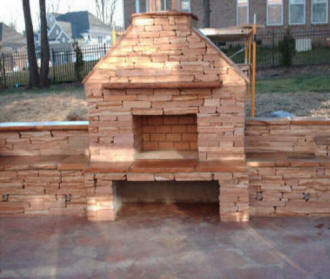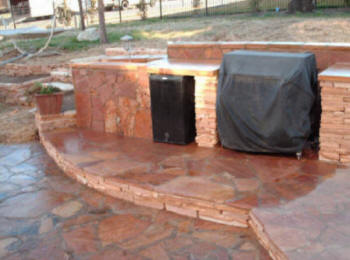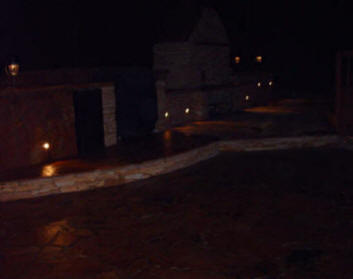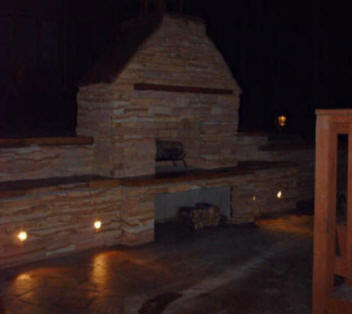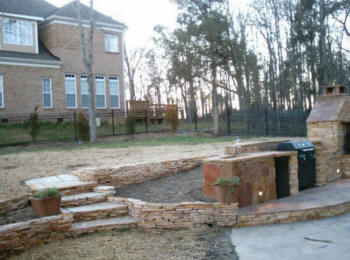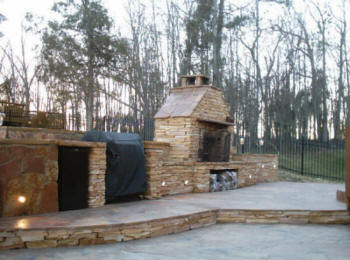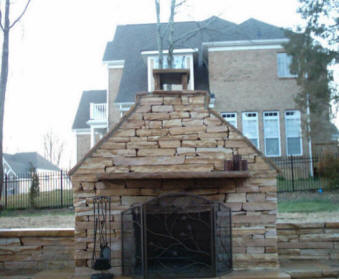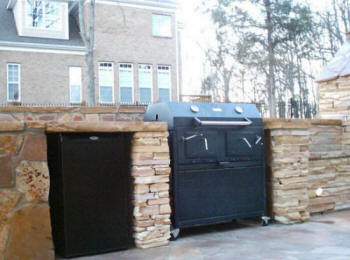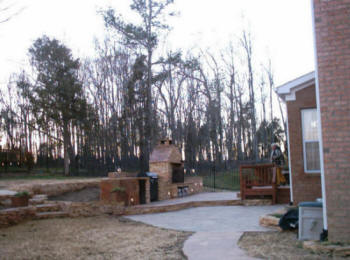 Gallery OUTDOOR 1 OUTDOOR 2 OUTDOOR 3
"Q. How do you offer so many Services?
A. We are a Company of Contractors-Tradesmen & Designers,"
Home About us Master Plans Career's Design/Build Terms of Use Contact us Feed Back Links Links

Providing Services:
Charlotte NC Outdoor Living Spaces FREE Quote ➨ Charlotte Backyard Retreats Kitchens