"Q. How do you offer so many Services?
A. We are a Company of Contractors-Tradesmen & Designers,"
~2nd STORY BUILDERS~
Do you love your beautiful home and absolutely adore your neighborhood but need more space? A Charlotte NC second story addition may be the perfect solution to your square footage dilemma. Many times building out horizontally is not an option or is undesirable- that's when you build vertically!
~Improving a property~
When improving a property, two avenues that are often considered are adding, or enlarging a garage, and adding central heating. It can be seen that adding a double garage, rather than a single one, more than doubles the contribution it makes to the value of a property. Again this will vary between different regions.
~Charlotte NC Home improvements ~
- Charlotte NC room additions - home additions- kitchen remodeling - bathroom remodeling - Charlotte NC home remodeling - additions contractor -garage conversions to create that extra room .. be it office, TV den, gym, lounge, dining room, playroom, Charlotte NC storage room, family room, kitchen , bedroom, living room, bar, office, gym, TV room store room, storage room, Room additions 2nd story additions Master Bedroom Suite Kitchen Remodeling Bathroom Remodeling Family rooms and Finished basement.
~Before and After 1~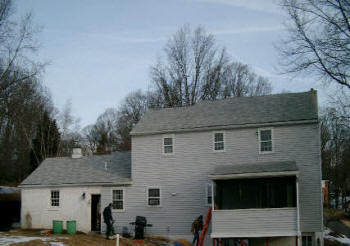 ~Before and After 2~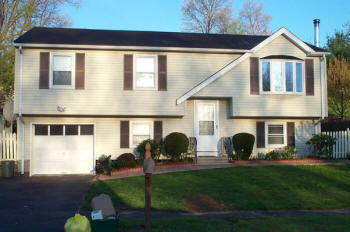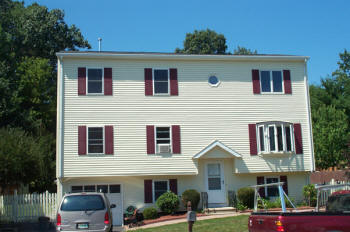 ~2 Story Addition and Remodel~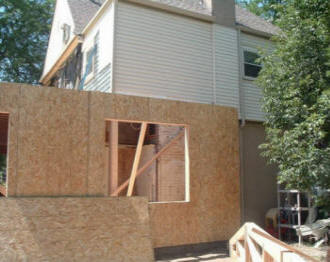 If you are really bent on getting a room added in your house then it is necessary that you take professional help. Make sure that you are doing business with professional contractors who are skilled at delivering the claims that they make and always stick to their deadlines. This is because while the extra room is added to your property, you will be living there and be the victim of distractions, noise and dust. Thus, you want the work to be completed as soon as possible.
It can be a challenge for different homeowners to plan a room addition in their homes. It is necessary for homeowners to remain aware of the layout of their house prior to deciding the right location for adding the extra space. House layout is one of the most important and the determining factors in deciding on the location of the room addition. It is also necessary for the homeowners to be concerned about square footage. A homeowner must determine the square footage needed to be added to the house for making the most effective use of the extra space.
ADDITIONS & REMODEL GALLERY
Custom design and build. Master, Guest, or Custom. This is one of the most important tips that you need to follow when going for a room addition in your house. Here, it is necessary for you to consider the fact that everything cannot be done at the same time and you will not be able to handle all the things yourself. Therefore, it is essential to take the services of a professional company when planning a room addition. All the different costs need to be added together along with inspection costs of the room addition which will vary from one place to another.

The weather plays a critical role in home building and renovation. Homes in the Northern states that have flat roofing surfaces isn't ideal because of heavy snow accumulations. On the other hand, Southern beach houses that are built off ground level, don't have to worry about flooding during tropical storms. Always consider the climate in your area before making extensive changes to the home's structure. Let's check out some of the more popular homes of each area, and what can be done to make these dwellings even better. Traditional Style Homes In The Midwest Midwest: This area of the country has wide open spaces and rich architectural tapestry. The region is known for its wide range of home designs and architecture. This includes Prairie, Craftsman, Ranch and Traditional. These dwellings generally have neutral colors and are built with plenty of natural materials, which is a reflection of the environment. Traditional Homes are fairly common here as they display comfortable living from historical American style. Many of the homes are encased in either bay\/bow\/box windows and posses vaulted ceilings or huge fire places. Large interior living spaces works great for family living and the homes have plenty of bedrooms. Big country style kitchens are present, which connects with a dining\/nook area. >> Compare Multiple Home Addition Quotes Now >> Home Renovations For A Modern Look Traditional and Ranch Homes have an abundance of free space thanks to their size. These homes generally have a lot of hardwood flooring. Just by changing the hardwood, the home can create a fresh new look. Hardwood options can include: Oak Harvest | Hand Scraped Hickory | Red Oak | Artificial Wood Laminate Want to take it a step further? Tile is the weapon of choice. Thanks it's durability, versatility and appearance, tile can transform bathrooms and kitchens into a work of art. For Traditional Home Addition Project, try removing the hardwood and replacing it with tile. Natural Stone has a shiny, mirror-like finish, which is great fro bathrooms and walls. This includes granite, slate, travertine, or marble. Porcelain is great for heavy traffic areas, and it emulates a natural stone, brick or wood finish. Ceramic is a cheaper alternative, but provides a gorgeous look. Looking to add significant living space?? Our years of experience specializing in major home additions makes us a safe, logical choice. Thanks to the large brick columns, back porches can be turned into terraces.
Charlotte NC 1-2 Story Home Addition