"Q. How do you offer so many Services?
A. We are a Company of Contractors-Tradesmen & Designers,"
~Charlotte NC Basement Contractors~
Theatre rooms, bonus rooms, home offices, if it has been done in a Charlotte basement we have done it. From fully digital audio surround theatre rooms to playrooms for the kids, Basement Remodeling Pricing, Cost Estimates Designer Properties, LLC is at your service. We will provide you with the know-how and the information to turn that dark lifeless basement into something to talk about. Quality basement workmanship Basement Finish - Quality basement workmanship doesn't have to be expensive! Have your own plans or just an idea? We will blend our experience and know how with your ideas, your needs and your budget to create your basement!
~Basement Remodel~
~Home Theater~
When it comes to your home, and you have an unfinished basement, you know you could always use more room! Let Designer Properties transform that unlivable-storage space into another room of your house. More Space- Warm room- Heated Floors- Entertainment system- Home Theater Match your Home- Entertainment Room- Workout Room- Bar/Kitchen Area We can match the rooms of your existing house to make your finished basement fit into the style and look as if it was meant to be there! It can be as simple or extravagant as you wish.
~Let us start fresh~
Maybe your basement has been "finished" in the past - what a disaster. Let us start fresh and turn that clutter into a warm inviting entertainment area, play room, or office... and write it off! You can even add a vent less or regular fireplace to your basement...or almost any room of your house! Renovation- You will never go back upstairs- Extravagant Living Room- Pool/Poker Tables- New Office- Classy- Decorator Specialists- Inviting Family Areas- Wine Cellars.
~Basement Before and After~
~Fine Finishes and Materials~
Let's do upscale! Even if the rest of your house is plain... go ahead and convert your basement into a showroom-type living area. Use Marble, Granite, Maple, and Glass to transform that dungeon into a high-class area that stands above the rest of your house. We can build ornate, tray, coffered ceilings or even add a climate controlled wine cellar! Have Fun!
~No need to be boring~
No need to be boring! We can creatively hide beams, pillars and sump pits to create fun and functional living spaces. Add a whirlpool, sauna or a cedar closet to add to your house what was missing from the beginning. Fun and Functional- Cedar Closet- Game Room- Nursery- Play room- Entertainment- Party Room- Guest bed and bath- Custom Bar.
~A Room for Just You!~
Get more ideas Not enough room to entertain guests?... this could be just what you need to get the entire family over to have fun and enjoy your home... and even the in-laws can have their own bedroom and in the basement to spend the night (or move in)!
~Total Basement Renovations Before~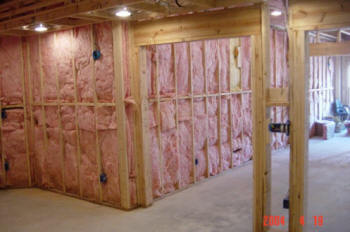 ~Total Basement Renovations After~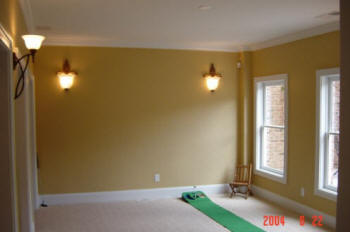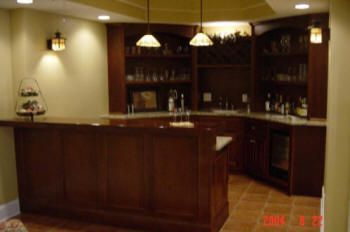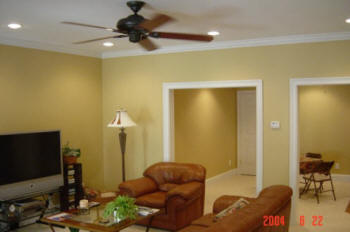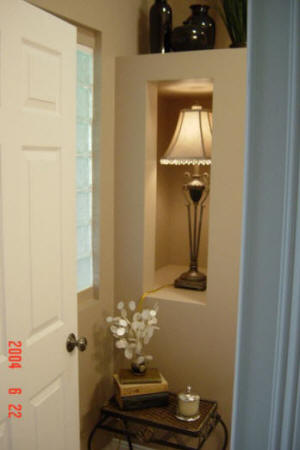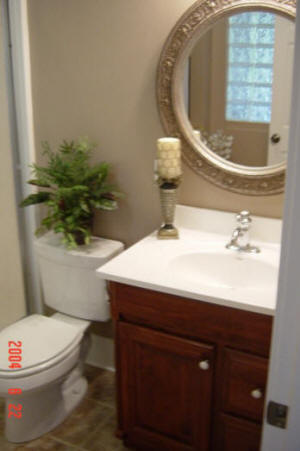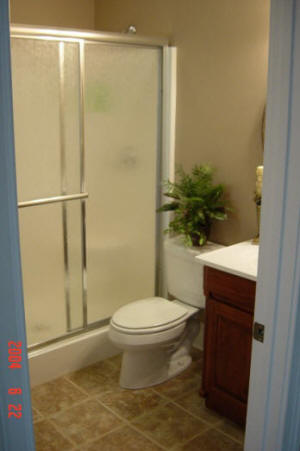 BASEMENT GALLERY
BASEMENT 1 BASEMENT 2 BASEMENT 5

Hardwood Floors

Another option to consider during your basement remodeling plan is hardwood floors. Although it might seem like a little extravagant, it is not unheard of. It is possible to have hardwood floors in your basement. You should know, however, that these floors get easily damaged by water and high humidity so you should think about it well before undertaking installing these floors as a part of your basement remodeling plan. Finishing a basement remodeling plan would provide your family with extra space at a low price. Any basement would already have a ceiling, floor and walls so it would be a lot cheaper than adding any extra room to your home. If you undertake the project yourself, you would be able to save some more money with it.

Uses of a Finished Basement

The best thing about a basement remodeling project is that the finished basement has plenty of uses. The extra space that would be created can be used for almost anything you want, a play room for the kids, a home theater, a game room, entertainment space or a home office. There are several different options available to you if you want to use the basement space for something a more useful.

Planning Your Basement Remodeling

When you are planning on a basement remodeling project, one of the most critical things that you would have to consider is the flooring for your basement. You would want to make your basement as inviting and cozy as possible so the hard, cold cement floors of the basement are obviously not the right choice. Basement remodeling would make your home more attractive and comfortable. You would add a lot of usable square feet to your home with this remodeling project. This is especially helpful for those families who do not have a large backyard or any additional space to make use of. Remodeling your basement is cost effective and also a lot easier than the other types of home additions.
Of course, there will be costs for cleaning up the mess and for repairing the leak. This is why basement contractors are so important. These professionals will inspect the home's basement for any water leaks as well as cracks in the foundation, Local Basement Renovation Contractors FREE Quote Local Basement Remodel Contractors Cost on A Budget Finishing Unfinished Basements. Basement Cost on A Budget I Need Find Best Local Contractors Finishing Unfinished Basements Man Cave Bar Convert Living Space Remodel Renovation Company Convert Basement Contractors, Theatre rooms, which is a total deal breaker. Basement contractors are highly trained to inspect, repair and prevent damage from occurring. These professionals are trained in dealing with proper plumbing, venting, carbon monoxide poisoning, molds and combustion air. Water weakens the home's structure, and it causes dangerous molds to grow, which can be deadly if inhaled. What Are The Specific Benefits of Hiring Basement Contractors A good basement contractor is a lifesaver, literally. Remember, the basement is just another room in your home, and that room will require the essentials such as plumbing, electricity and gas. This is no easy feat for (do-it-yourself) types of people.
Licensed basement contractors will repair any foundation damage, which will keep the structure from collapsing on itself. These professionals will incorporate high quality water-resistant, mold-resistant and fire-retardant products before construction begins. There are three types of basements and this includes: Standard Basement, bonus rooms, bar game room Basements office wine cellar music room study guest room hobby room workout room workshop Basement Contractors Cost on Budget Finishing Unfinished Basements Man Cave Bar Convert Living Space Remodel Renovation Company Free Quote. Local Basement Contractors Near Me which has no windows English Basement, which has windows Walk-out Basement, which has windows and an exit Transforming Your Basement Into A Livable Space Creating a Livable Space is the goal and the basement has more than enough potential to do so. Most people tend to think of basement renovations as a place to store electronic equipment, tools, hardware and other random objects. For savvy individuals, the basement can be transformed into a number of practical yet beneficial rooms such as a home gym, a family room, a living space, a children's play room, a home theater room, a man-cave, an office or a study. The options are nearly endless here. Walk-out basements give you more room to play around with, and they're usually turned into an extra bedroom with its own separate bath. Most home theater remodels are located in basements. We will blend our experience and know how with your ideas, your needs and your budget to create your basement! When it comes to your home, and you have an unfinished basement, you know you could always use more room!
Charlotte NC Basement Contractors