Home
About Us
Contact Us
2021 Charlotte Pond Building Call ☎ Today FREE Quote Charlotte Pond Cleaning Ponds Remodel Repairs Charlotte Pond Builders
Charlotte Pond Building FREE Quote ➨ Charlotte Pond Cleaning Ponds Remodel Repairs Charlotte Pond Builders Charlotte NC Pond Builders...We are Charlotte based company specializing in the installation and maintenance of Charlotte water features including the exciting new Pondless Waterfall. We specialize in pond cleaning, pond water treatment, pond building and many more pond and water feature related services. Our list of Charlotte Pond Construction services include but is not limited to:
Charlotte Pond Building
Pond Maintenance
Pondless Waterfalls
Charlotte Water Features
Koi Pond Treatment
Pond Filtration
Outdoor Landscape Lighting
Charlotte Pond Cleaning-Repairs-Remodels
Charlotte water features, pondless waterfall, Charlotte pond construction company, Charlotte water feature installation, fish keeping
Charlotte Pond Builders
~New Pond ~
~Divide~
Starter Ponds These are small ponds (generally preformed) that may be in-ground or above ground. They may have features like water fountains, but will lack aquatic life because of their small size. Some starter ponds do accommodate small aquatic plants.
Water Gardens/Ornamental Ponds Water Gardens are typical ponds that can have a combination of ornamental plants, fish (other than Koi) and other forms of wildlife. They may also feature pond features like waterfalls or fountains with proper lighting.

| | |
| --- | --- |
| Decorative Features | Water Gardens |
| Formal or informal in shape | Typically freeform in shape |
| Suitable pool depth to cover pump | Suitable depth not to freeze or overheat |
| May use an automatic water fill | Sensitive to evaporation |
| Use any nozzle that works with pool size & shape | Nozzles avoided in small ponds |
| May use bleach or non-foaming algaecide | Limited chemicals (use plants!) |
| A pump intake screen may be sufficient | Potentially elaborate mech./bio filters |
Fish ponds are ponds constructed specifically for keeping fish. They can have different varieties of fish and are generally large in size. Fish ponds also always feature aquatic plants, gravels and stones. They can also have waterfalls and fountains.
Koi ponds are ponds constructed specifically for keeping Koi craps ((Japanese fancy carp)). They have to be constructed keeping in mind the various needs of the Koi fish and generally require a lot of maintenance. Wildlife Ponds Wildlife ponds are ponds that have been constructed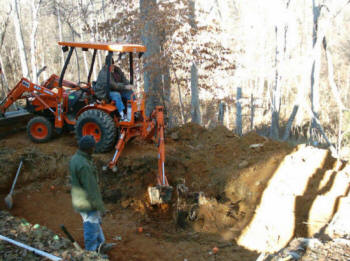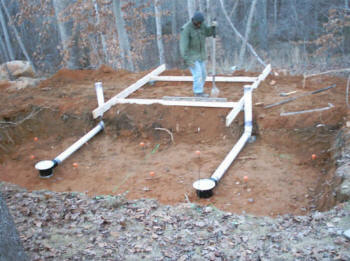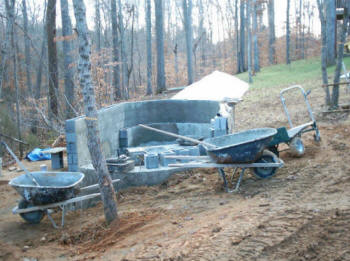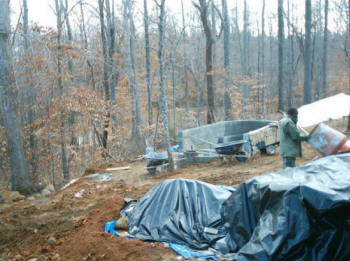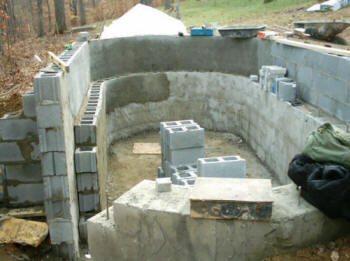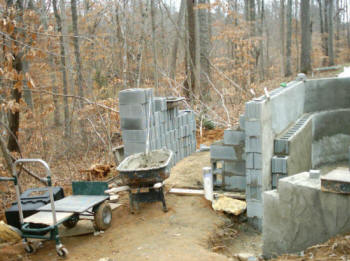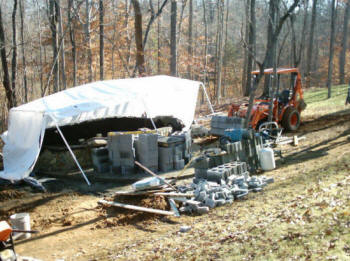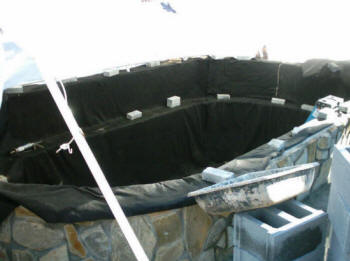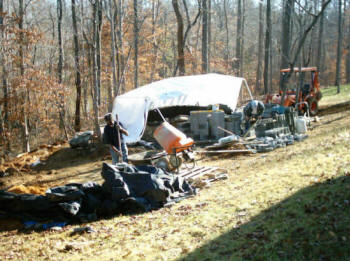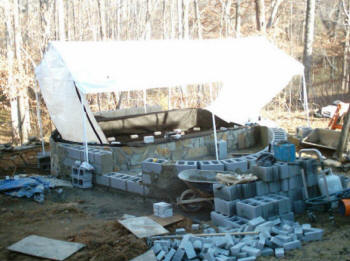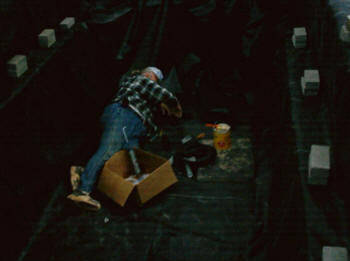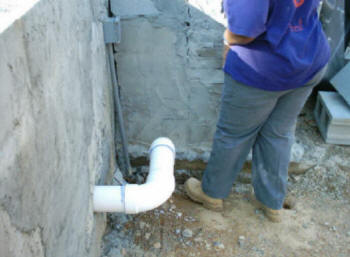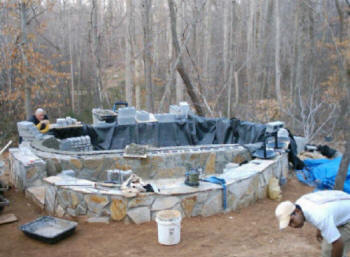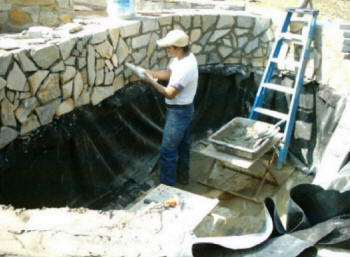 Gallery ponds-Water features1 ponds-Water features2 ponds-Water features3

ponds-Water features4 ponds-Water features5 ponds-Water features6
"Q. How do you offer so many Services?
A. We are a Company of Contractors-Tradesmen & Designers,"
Home About us Master Plans Career's Design/Build Terms of Use Contact us Feed Back Links Links

Providing Services:
Charlotte Pond Building FREE Quote ➨ Charlotte Pond Cleaning Ponds Remodel