Home
About Us
Contact Us
2021 Charlotte NC Retaining Wall Contractors Residential FREE Quote Call ☎ Today Charlotte NC Retaining Wall Builders Retainer Walls. Drainage System, yard edging, Flower Beds Install
Charlotte NC Finished retaining walls with steps.
Before and after pictures of patio and Charlotte NC timber retaining wall.
Pictures show the back yard is finished.
Before and After pictures of a Charlotte NC stacked stone retaining wall with steps.
Retaining Walls Charlotte NC
~common types of retaining walls~
Install Landscaping Retaining Walls FREE Quote ➨ Build Charlotte Landscape Retaining Walls Contractors Allan Block or Anchor Diamond modular retaining walls.
natural stacked stone retaining walls were installed with concrete footing, rebar, dead man, and poured concrete.
Also, a drain system with weep holes and 57 stone gravel were installed to drain the water from behind the retaining walls.
The reinforced soil's mass, along with the facing, becomes the gravity wall. The reinforced mass must be built large enough to retain the pressures from the soil behind it. Gravity walls usually must be a minimum of 50 to 60 percent as deep (thick) as the height of the wall, and may have to be larger if there is a slope or surcharge on the wall. Poured concrete retaining wall and flagstone patio
you can see center steps built with Flagstone and retaining walls
small stacked stone wall with Fieldstone dressed with a flagstone patio, steps and shrubs.
Modular Retaining Wallsthe soil reinforcement is placed in horizontal layers throughout the height of the wall. Common soil reinforcement materials include steel straps and geogrid, a high-strength polymer mesh, that provide tensile strength to hold soil together. The wall face is often pre-cast, segmental concrete units that can tolerate some differential movement.
Engineered Allan Block Retaining Walls
Allan Blocks beautiful outdoor retaining wall systems create an extension of your home and lifestyle.
Ground Preparation to stand any weather condition, compacted for better results with the right materials.
Allan Block Retaining Wall Systems come in a wide range of sizes to fit your project - from garden walls to landscaped terraces to large scale retaining wall projects.
Replaced existing RR Tie retaining wall with Anchor Diamond Pro concrete modular retaining wall.
Pictures of the retaining wall finished.
These retaining walls were built to transform the customer's backyard completely. Before and after pictures.
Ground was graded accordingly to start the patio and retaining walls.
Brick and boulders retaining walls We provide free estimates.
~Hardscape Design Lake Retaining Walls~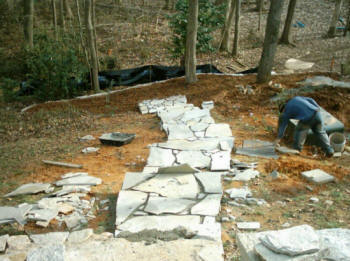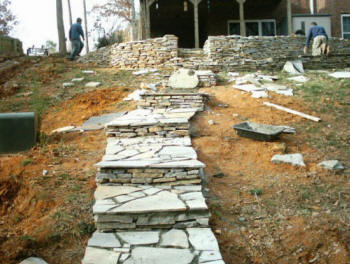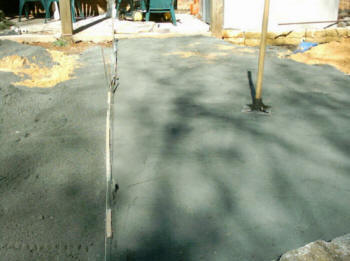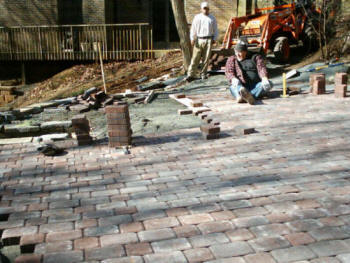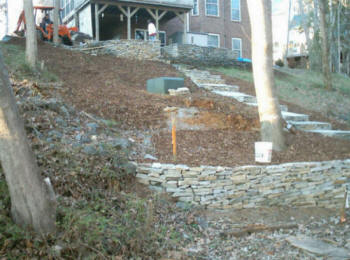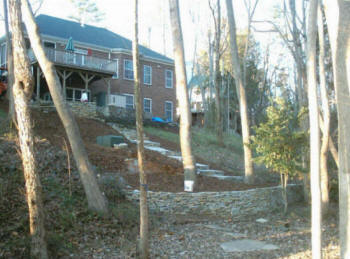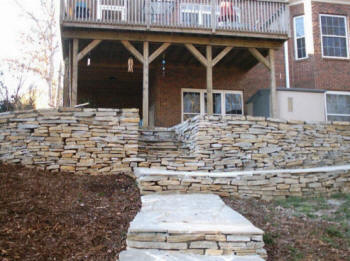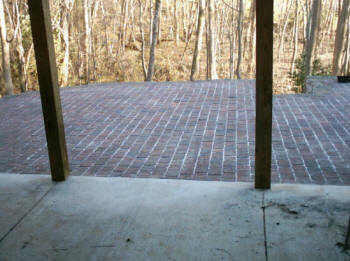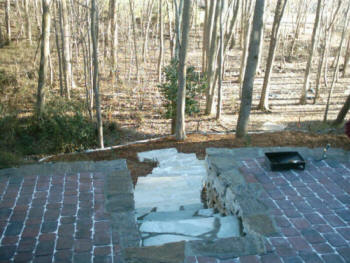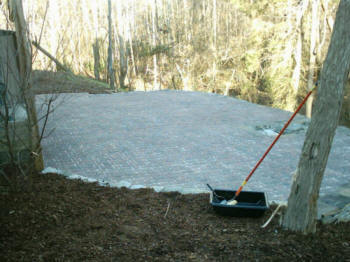 "Q. How do you offer so many Services?
A. We are a Company of Contractors-Tradesmen & Designers,"
Home About us Master Plans Career's Design/Build Terms of Use Contact us Feed Back Links Links

Providing Services:
Charlotte Landscaping Retaining Walls FREE Quote ➨ Charlotte Landscape Retaining Walls Contractors