Home
About Us
Contact Us
2021 Charlotte Bathroom Renovation Company FREE Quote ➨ Charlotte Bath Renovation Remodel Company Update Charlotte Bathroom Remodeling Company in Charlotte NC
Charlotte Bathroom Renovation Company FREE Quote ➨ Update
Charlotte Bathroom Renovation Company
~Remodeling a Bathroom~
Are you remodeling your Bathroom because all of the fixtures- tub, shower, toilet and sink- are outdated? Or is there a specific area of the bathroom that doesn't work for you? Maybe the floor is outdated or peeling, They do happen. Keep in mind, too, the costs of professional help from plumbers or electricians. the mirrors are in inconvenient places, or you'd like to knock out a closet or install some shelving. By installing an on-demand water heater in the shower and taking showers instead of baths you can minimize your electricity and water usage. Replacing your toilet for one with a dual-flush can also save water. Bathroom Remodeling contractor, bathroom remodeling cost, contractor, bathroom sinks, bath tiles, bath tubs, bath renovation, bath remodel. cost significantly more than doing the job yourself, so do whatever work you can. You may want to do your own painting.
Shower Pan Installation Below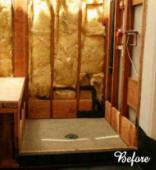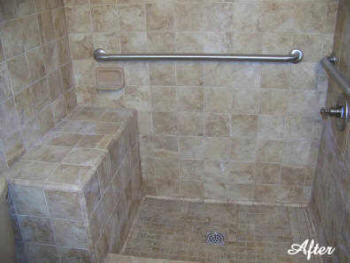 Total Bathroom Renovations Before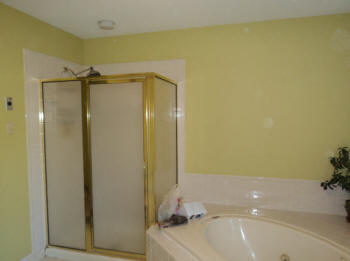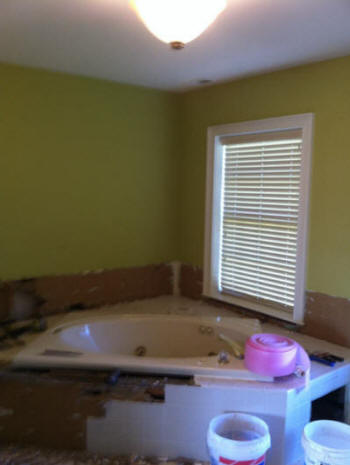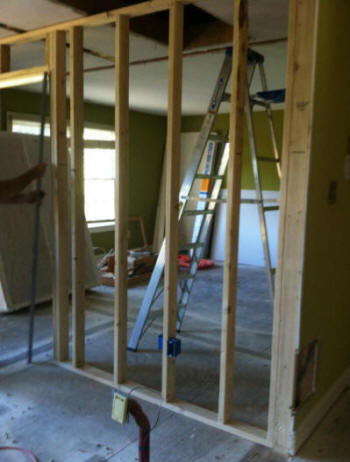 Total Bathroom Renovations After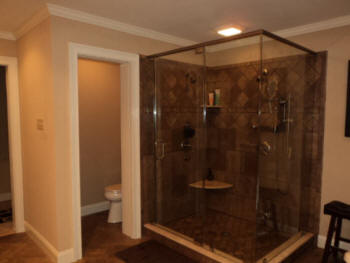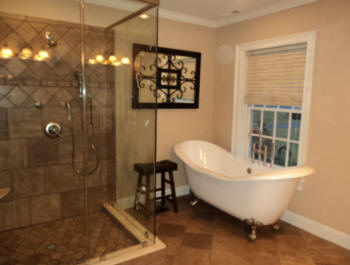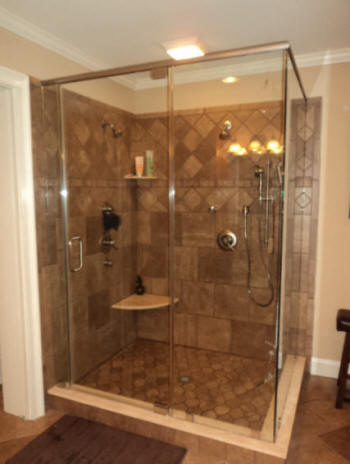 We do subfloor preparation, repairs, refinishing, plus steps & stairs to meet all of your flooring needs.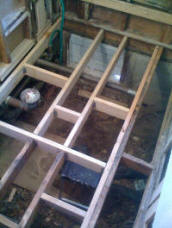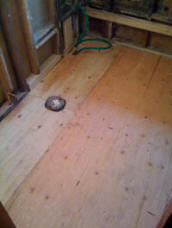 Bathroom Before and After #1
Bathroom Before and After #2

Energy efficiency With a bit of thought with your bathroom design you can make some energy savings and do your part to conserve the planet.
Gallery BATHROOM 1 BATHROOM 2 BATHROOM 3

BATHROOM 4 BATHROOM 5 BATHROOM 6

BATHROOM 7
"Q. How do you offer so many Services?
A. We are a Company of Contractors-Tradesmen & Designers,"
Home About us Master Plans Career's Design/Build Terms of Use Contact us Feed Back Links Links

Charlotte Bathroom Renovation Company FREE Quote ➨ Charlotte Bath Renovation Remodel Company