We provide written proposals and will schedule the work in a timely manner. We are just a phone call away! Hardcoat & Synthetic (EIFS) Stucco Repairs Do you have stucco cracks, bulges or even stucco falling off of your Huntersville NC house? This may mean you have rotten wood under the stucco.
New Stucco Home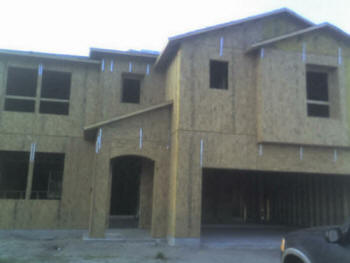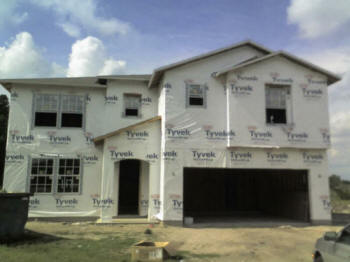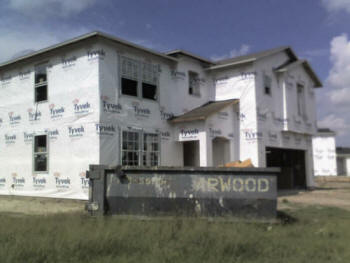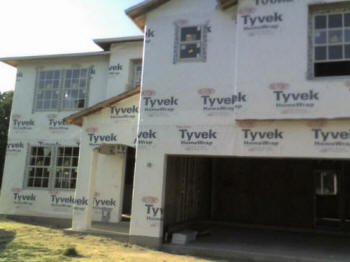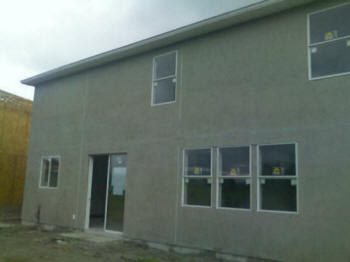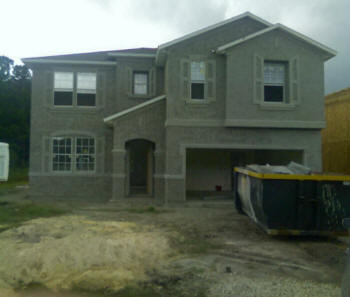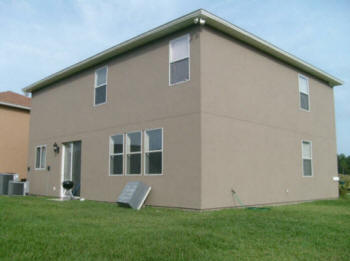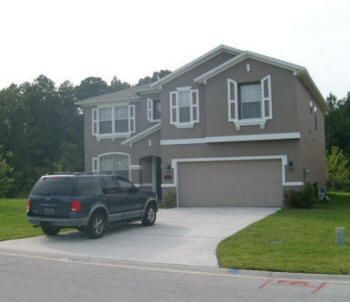 We can help! Whether you have hardcoat or synthetic stucco (EIFS - Exterior Insulation & Finish System) We can correct the problem. We do Huntersville stucco chimney repair and repair bird holes too! Diverter flashings, proper water sealing and painting with elastomeric coating are all necessary to maintain the stucco and seal out water and moisture on your home for years to come.....
"Q. How do you offer so many Services?
A. We are a Company of Contractors-Tradesmen & Designers,"