Whether you prefer a large Huntersville pond with goldfish, or want to take advantage of the elevation of your property and create a waterfall, both are a sound investment. DP and ASSOCIATES. is your one-stop builder for all sizes of Aquascapes.
Some Finished Ponds and Ideas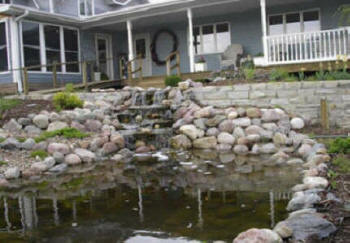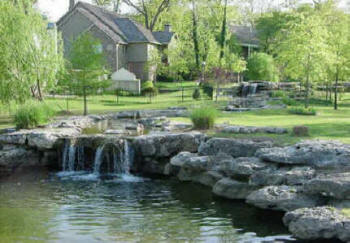 Each and every water feature is a unique design in size and shape. From skimmers to bio falls, from rocks to gravel, from plants to fish, a DP and ASSOCIATES. installation will offer you many years of beautiful, breath- taking low maintenance relaxation by "Huntersville NC pond.
"Q. How do you offer so many Services?
A. We are a Company of Contractors-Tradesmen & Designers,"