Preformed pond "tubs" are the most popular style on the market today, mostly because of their reasonable price. With costs ranging from $50 to $100, most homeowners can afford the basic component needed to start a Davidson NC backyard pond project. Preformed Davidson ponds are also simpler to install than using a pond liner for a custom pond.
New Koi Pond and Patio Area #2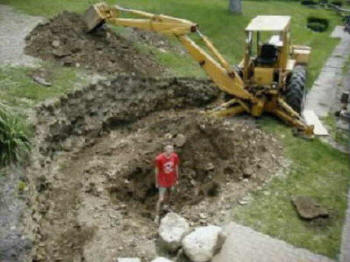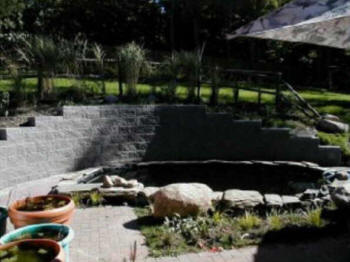 The only drawback to using a preformed pond tub is that you can't However, with the right decoration, like rocks around the outside to hide the tub's edges, it can look just as natural as a custom pond. Another disadvantage is preformed ponds aren't generally over 100 gallons in size, so you have to winterize your fish, some aquatic plants cannot root properly and both are easy prey for predators.
"Q. How do you offer so many Services?
A. We are a Company of Contractors-Tradesmen & Designers,"