This outdoor Davidson outdoor kitchen/fireplace has a beautiful Fire Magic grill and side burner; and it rolls anywhere that you want it to go. If you have a Jenair grill; we can help! If your grill is a Members Mark; we can help! Almost any size sink can be used; but this 14 inch, extra deep, is the most popular.
New Pergola and Outdoor Kitchen/Fireplace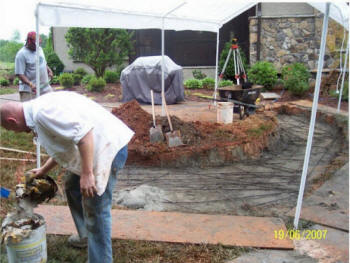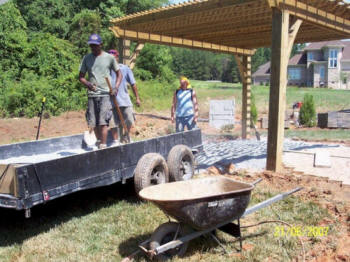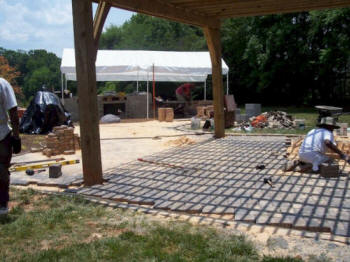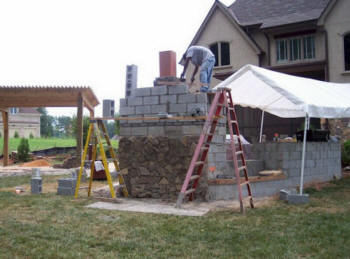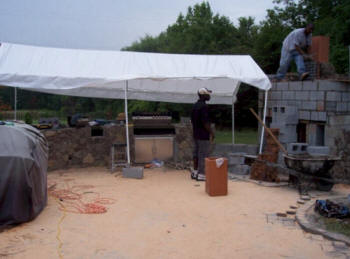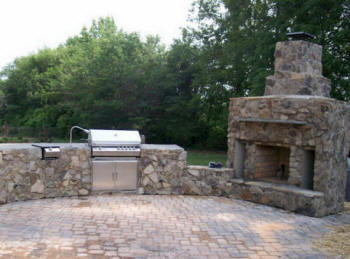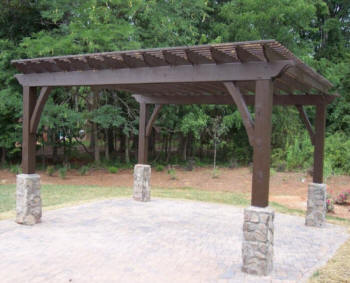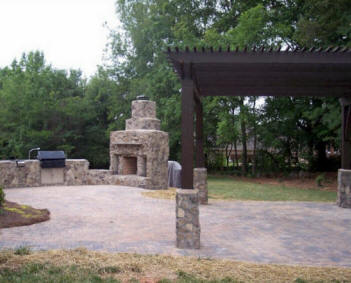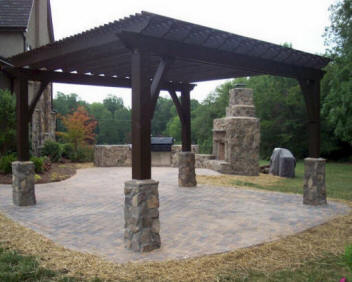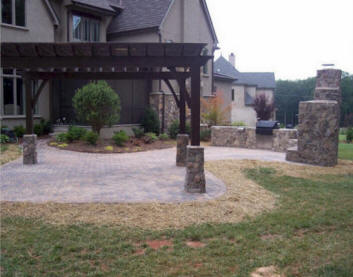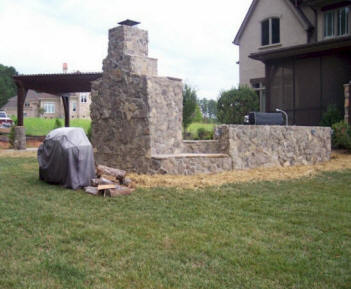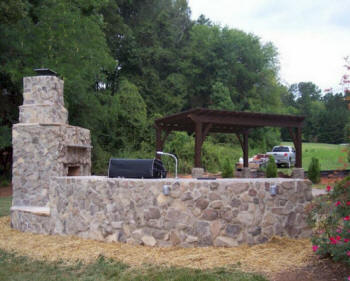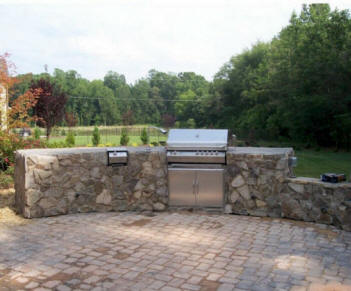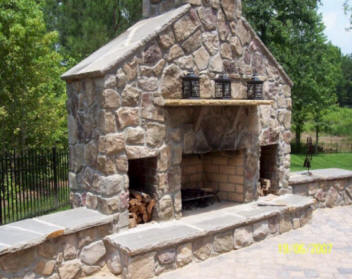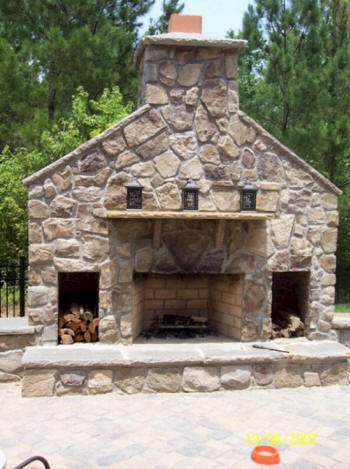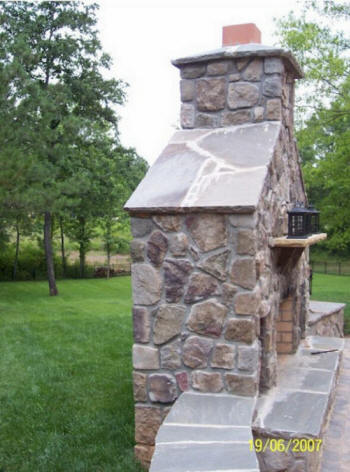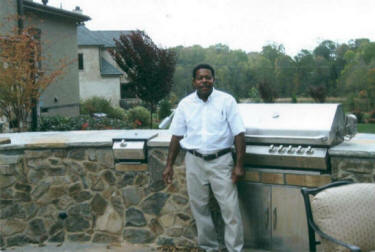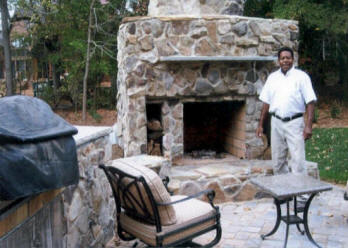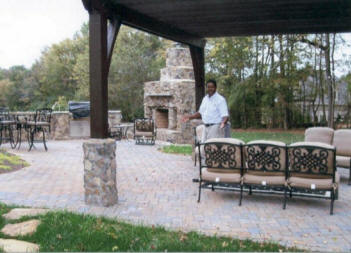 Davidson NC Outdoor Grills- Outdoor Refrigerators- Outdoor Sinks- Outdoor Side Burners/Griddles- Variety countertops such as granite, limestone, sandstones, Outdoor Kitchens - Outdoor Fireplaces - Grill Islands / Pizza Ovens / Fire pits - Flagstone Patios / Belgard Paver Patios - Arbors / Pergolas - Assorted Hardscaping - Lawn Irrigation Systems - French Drains - Retaining Walls - Complete Landscape / Hardscape Design by Certified Landscape Architect etc.
"Q. How do you offer so many Services?
A. We are a Company of Contractors-Tradesmen & Designers,"