Since 1996, Designer Properties Contractors, Builders, and Master Tradesmen has serviced America's home construction needs. If you're a home owner or builder, you've got deadlines. Everything depends on finding the right contractor builder or tradesman for the job, at the right price—We can help you, at no cost. As Contractors, Builders, and Master Tradesmen who are qualified for your project -- and who return bids promptly! So you have one less thing to worry about. We are always happy to help clients decide which projects they want to take on, so please get in touch with your questions about making improvements to your home that fit within your budget.
Fields marked with an asterisk (*) are required....... Your information is held strictly confidential and will only be used to allow us to set up appointments with you.
Click 'Get Free Estimate ' to send us your message....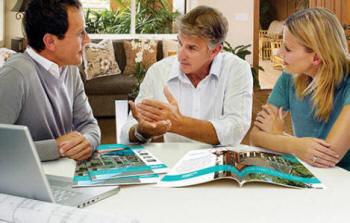 Ready to Get Started?
Free Consultation. Call Designer Properties Now for an Appointment! Whatever Your Home Needs, 24x7 TOLL FREE.. 1-866-643-8662 Worry-free From Start to Finish......And Beyond........INSTALL • BUILD • REPAIR • IMPROVE ..Email US hellofrom@dpandassociates.net With your Request....