MOST FIREPLACE REMODELING CAN BE DONE OVER YOUR EXISTING FIREPLACE SURROUND. WE WORK WITH YOU TO DEVELOP THE FIREPLACE REMODELING SURROUND LAYOUT AND DETAIL. YOUR FIREPLACE SURROUND WILL BE UNIQUE TO YOUR HOME.
New Brick Veneer Fireplace and Columns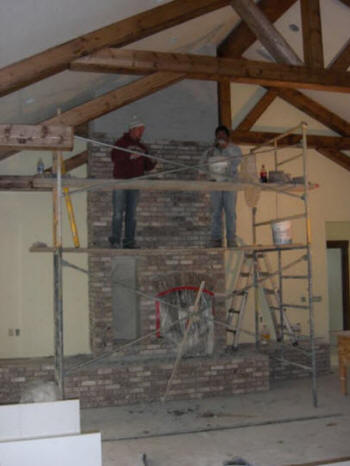 Indoor Fireplaces Finished and Ideas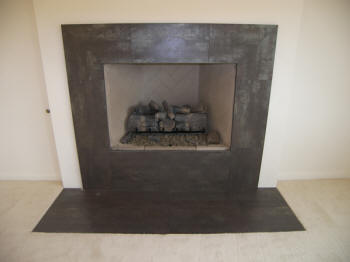 YOUR REMODELED FIREPLACE WILL CREATE A FOCAL POINT TO YOUR ROOM. SO WE CREATE OUR FIREPLACE SURROUNDS LIKE FURNITURE. WE START WITH HAND SELECTED HARDWOODS FOR YOUR FIREPLACE REMODEL. ALL OF OUR JOINTS ARE EITHER BISCUIT JOINED OR DOWEL PINED.
Gallery
See More Jobs Below
"Q. How do you offer so many Services?
A. We are a Company of Contractors-Tradesmen & Designers,"