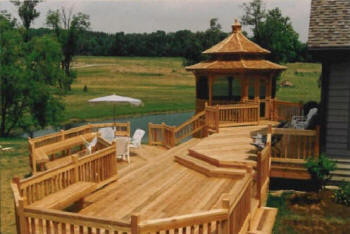 Below is a list of materials we commonly use for our Concord NC deck construction. Prices will vary depending on the type of materials you choose.
Wood
· Outdoor Wood - Chemically treated wood that resists insects and decay.
· Cedar - Naturally resistant to insects and decay, a fairly soft wood.
· Redwood - Harder than Cedar but still considered a soft wood, Redwood is more resistant to insects and decay than Cedar.
·Iron Wood - Also known as Teak, lpe' or Mahogany, Iron Wood is extremely hard and very resistant to insects and decay.

New Covered Deck With Outdoor Fireplace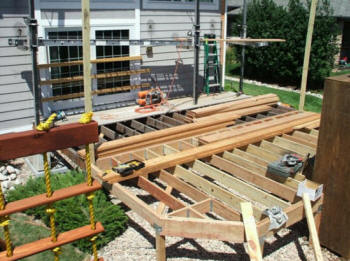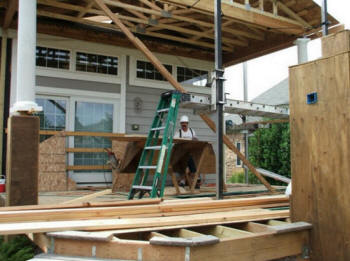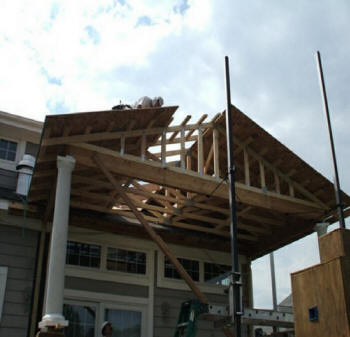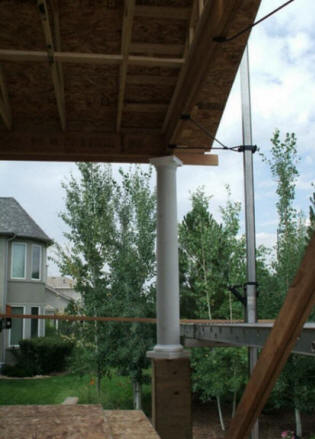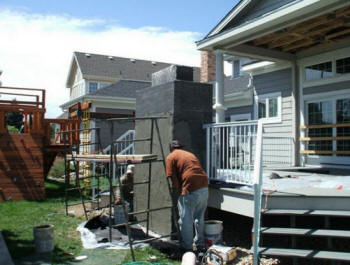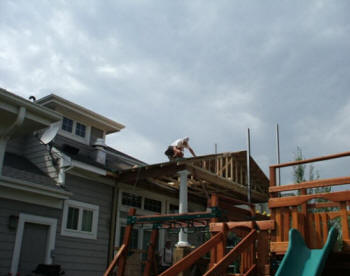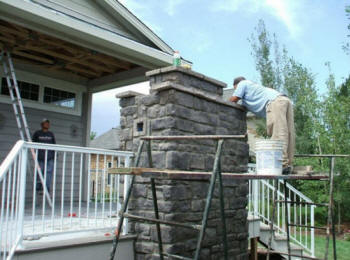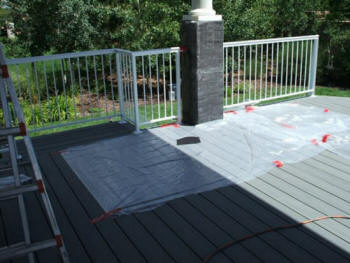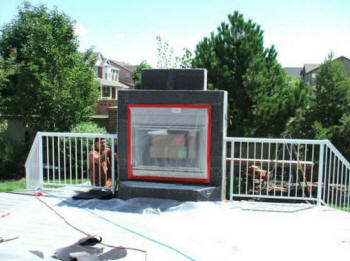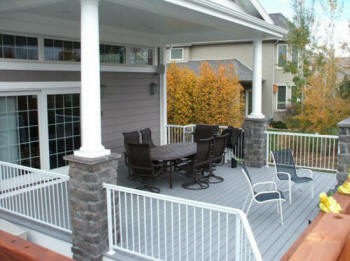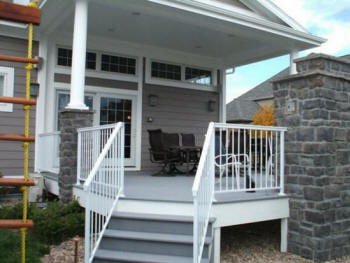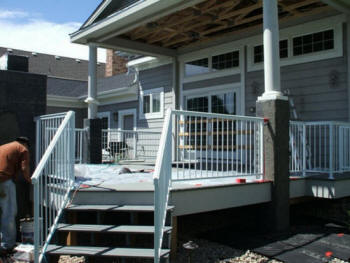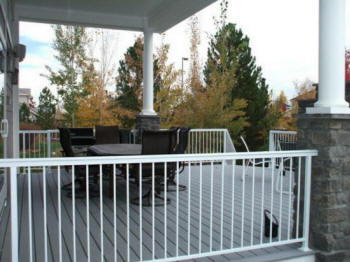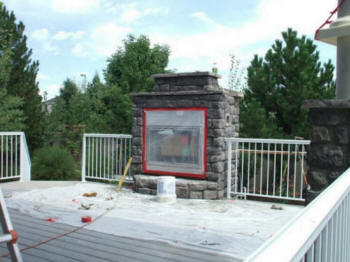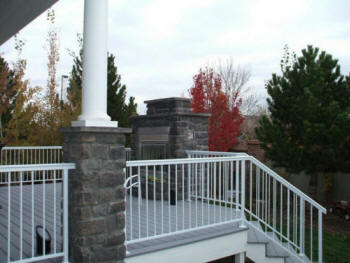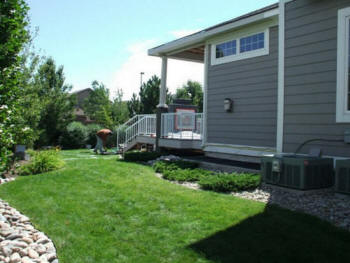 Composite Deck- The composite deck could be the most exciting new innovation in deck material. Half wood, half polymer, the composite deck has all the strength and durability of a vinyl deck with the aesthetic appeal of a wooden deck. It also won't splinter and it lasts a long time.
Gallery
See More Jobs Below
"Q. How do you offer so many Services?
A. We are a Company of Contractors-Tradesmen & Designers,"