If your Charlotte NC stucco is showing signs of deterioration efflorescence, blistering, peeling, or excessive cracking, you need our restoration service. We repair, replace or install your Charlotte stucco to restore beauty and performance to your home exterior. We are just a phone call away! Hardcoat & Synthetic (EIFS) Stucco Repairs.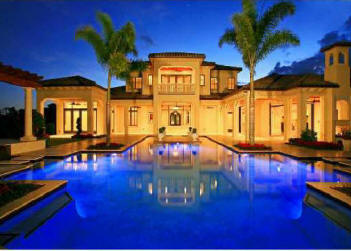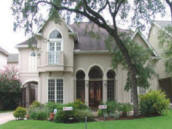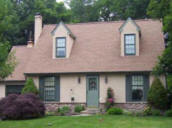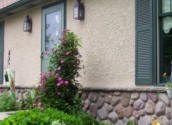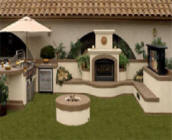 We offer the following services:
Interior Lath and Plaster Exterior Lath and Stucco Venetian Plaster Foam-Filled Precast Architectural details Architectural Foam Mouldings Erect Scaffolding Sand Blasting and Restucco Residential & Commercial Specialists E.I.F.S. Acrylic Plastering Applications Armourcoat Polished Plaster App. G.F.R.C. Lagoon Pools and Spas Design and Consultations Available.

Do you have stucco cracks, bulges or even stucco falling off of your Charlotte house? This may mean you have rotten wood under the stucco. We can help! Whether you have hardcoat or synthetic stucco (EIFS - Exterior Insulation & Finish System) We can correct the problem.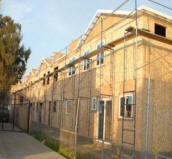 Stucco Bottom Cut During construction of a Charlotte home the stucco exterior is installed prior to installation of concrete driveways, sidewalks, porches or steps. When this procedure is followed the stucco will be behind and below the concrete. If, at this time, the stucco is not finished and sealed correctly it will be in contact with the soil under the concrete.
| | |
| --- | --- |
| Stucco Behind & Below the Stone | Bottom Cut & New Trimband Complete |
| Stucco in contact with concrete, prior to a bottom cut. | After the Bottom Cut with a Trimband Installed |
We can stucco over your wood siding to create a hard, energy efficient, and beautiful new stucco exterior. We lath and plaster new Charlotte homes and additions, and fix all types of patches, We do both 3- coat systems and 2 coat systems. We can provide conventional or acrylic finishes in many different textures to either match or change the appearance of your house.
"Q. How do you offer so many Services?
A. We are a Company of Contractors-Tradesmen & Designers,"