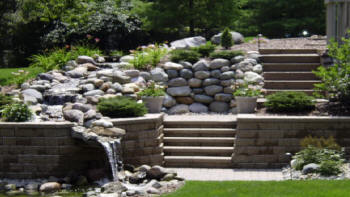 Charlotte Retaining walls are generally made of masonry, stone, brick, concrete, steel or timber. We install Stone Brick Concrete or Timber Charlotte NC retainer walls, if that is what your project needs.
Timber/Wood Retaining Walls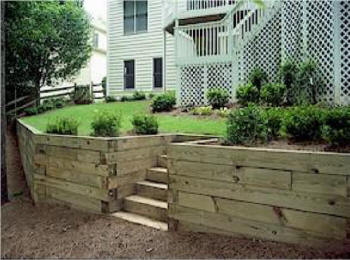 keystone Retaining Walls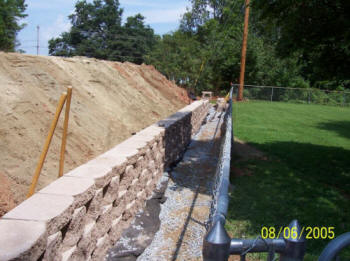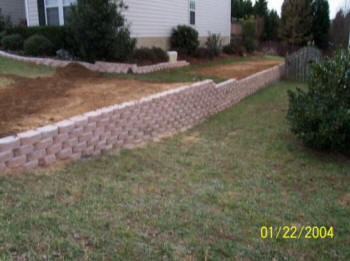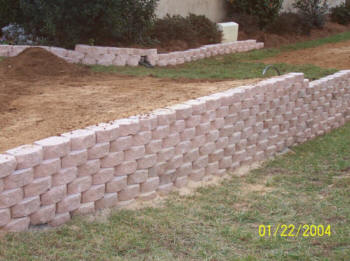 Stone Retaining Walls #1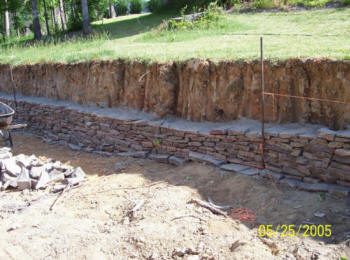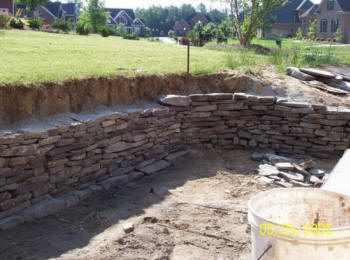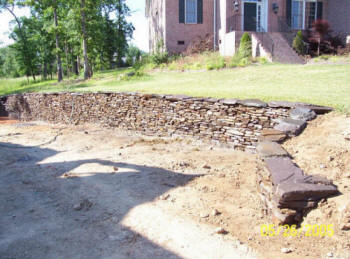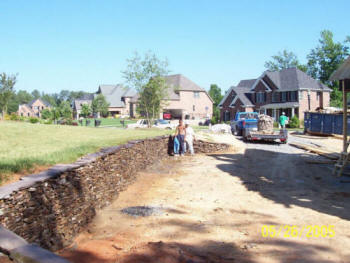 Stone Retaining Walls #2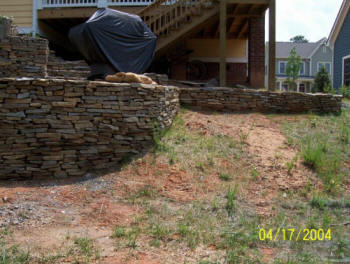 No matter the height of the wall or the materials being used, we can build a retaining wall that will resist the forces of time and nature for years to come. If you want to level off a sloping area to add patios, walkways and driveways, add a raised flower bed, or simply prevent soil erosion; building a Charlotte retaining stone wall does the trick.
"Q. How do you offer so many Services?
A. We are a Company of Contractors-Tradesmen & Designers,"