We build and design creative Charlotte NC Backyard Retreats outdoor spaces outdoor stone brick patio fireplaces. Installing a Charlotte outdoor fireplace in your backyard can be one of the best moves to take as part of your preparation for the coming of the winter months. There's nothing more pleasing than sitting in the garden on one starry night with the comforting heat of an outdoor fireplace.
Outdoor Fireplace and Patio Space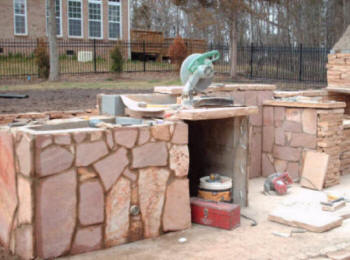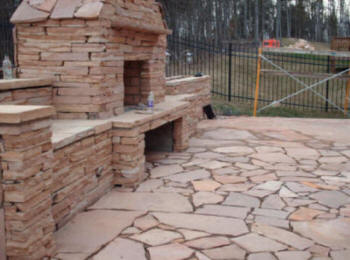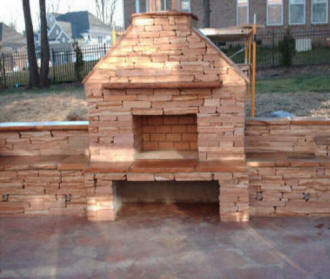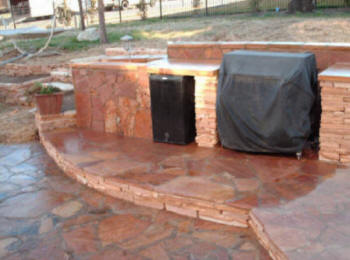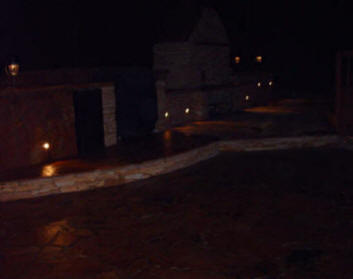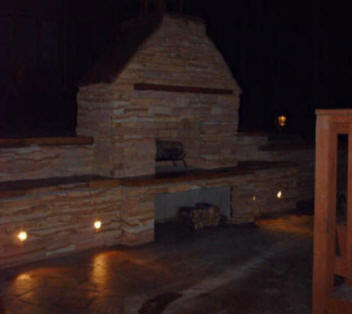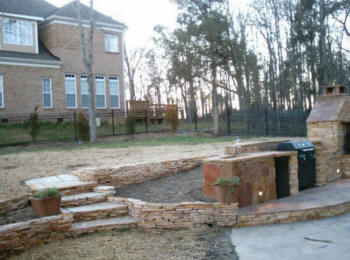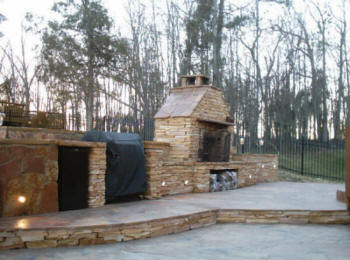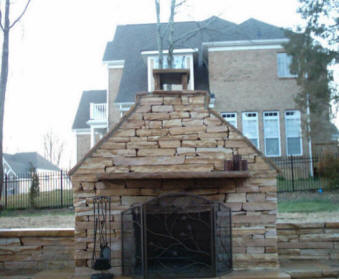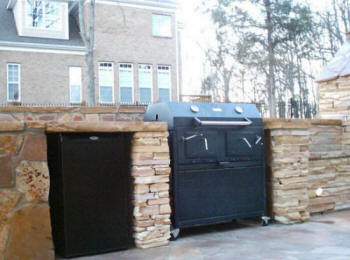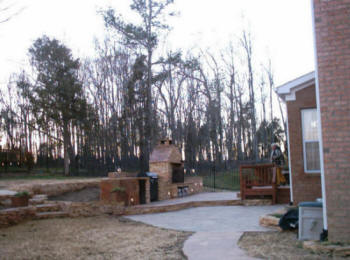 A relaxing outdoor living space An outdoor fireplace provides a nice-looking centerpiece to a patio, backyard or pool. With the warmth and exciting mood of a wood-cracking campfire, outdoor fireplaces are intended to be an efficient heat source. They create a calming gathering place, where family and friends can spend time during winter or cool nights.
"Q. How do you offer so many Services?
A. We are a Company of Contractors-Tradesmen & Designers,"