#1 Concord Custom Garage Builders. Start by Calling Us Today! We can Construct any type of Concord Garage you want. FREE Quote ➨ We Remodel Concord Garages into Living Space & Garage conversion, Concord Professional Garage Builder Specialist
Concord NC Garage Builder FREE Quote ➨ Concord NC Custom Garages 1-2-3-Car Attached Detached Built Garages On Site Concord NC garages Build Concord NC » Garage Builders FREE Quote Call NOW 24/7 866-643-8662 Custom Residential Contractor Cost Concord NC » 1-2-3-Car Attached Detached Built Garages On Site Concord NC » Add House Free Quote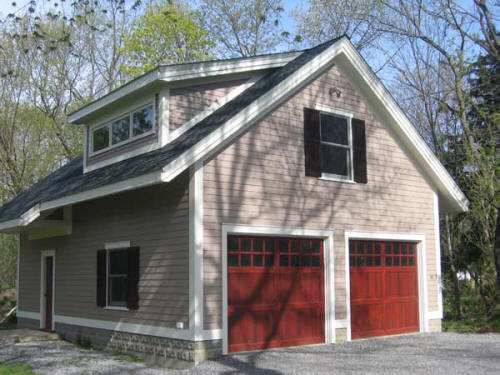 ~Garages in All Sizes~
Using these five designs as a base, we can develop customized garage plans to please every customer! Whether you need a basic Concord NC one-car garage, a garage for three or more cars with storage and accessories, or something in between, Designer Properties Garages can customize your garage to meet your needs. For a custom garage job, you can select from a variety of sizes.
One car —the basic garage, with optional service door and windows and limited storage space.
Two cars —the overhead door located for easy access, with standard service door and optional windows and basic storage space.
Two and one-half cars —one of our most popular sizes, with standard service door and windows and ample storage space for bikes, lawn mowers, yard tools, and work benches.
Three or more cars — the best option for the owner who has multiple cars, boats, or other vehicles, additional storage needs, and room for a workshop. Garages That Look as Good as Your House.
New Custom Garage #1
Designer Properties uses materials that make your Concord NC garage match your house, in color and style. Siding options for your garage include architectural shingles cedar siding vinyl siding vinyl fish scales brick 3-tab shingles We specialize in building 1 car, 2 car and 3 car attached, semi-detached, and detached garages that are custom built to compliment and increase the value of your home and real estate investments Providing Services Garage Builders Contractors.
New Custom Garage With Above Living Space #2